How To Avoid Freshman 15 1) Start/continue working out Whether you're just getting into fitness or you've been doing it for years, consistency is key. There...
As athletes we all have those freak out moments where we just got done with a great workout, we're sweating good, smiling big, and...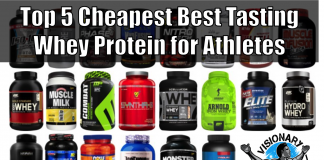 We all love protein and we all need protein. Okay well maybe we don't need it but it's a damn good whey to hit...