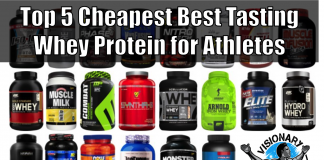 We all love protein and we all need protein. Okay well maybe we don't need it but it's a damn good whey to hit...
Best Low Carb Protein Bars Let's face it. We all love a good protein bar. Years ago our options were limited and we usually had...
So you've decided that you want to track and calculate macronutrients in your food. The whole process can seem overwhelming at first but with this...