5 Simple Diet Tips 1) Eat Towards Your Goals All of us at one point were faced with the same question when we thought about nutrition....
As athletes we all have those freak out moments where we just got done with a great workout, we're sweating good, smiling big, and...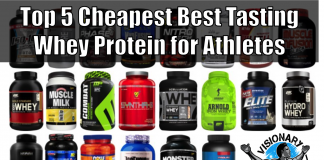 We all love protein and we all need protein. Okay well maybe we don't need it but it's a damn good whey to hit...
So you've decided that you want to track and calculate macronutrients in your food. The whole process can seem overwhelming at first but with this...