Is Celery Keto Friendly? So you're on Keto, or you've considered doing it and you're asking yourself "Is celery keto friendly?" Possibly one of your...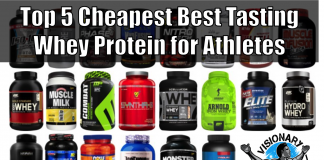 We all love protein and we all need protein. Okay well maybe we don't need it but it's a damn good whey to hit...
When it comes to our nutrition, we all had to start somewhere. We read blogs, watched youtube videos, and asked our buddies at the...
How To Avoid Freshman 15 1) Start/continue working out Whether you're just getting into fitness or you've been doing it for years, consistency is key. There...